Valentine's Day recipe with love. Whatever you're thinking of cooking up this Valentine's Day, all you need to do is put your heart into it. It's that simple. February 14th is not far away, and Valentine's Day 2021 is a long overdue day of celebration we all need!
Cooking restaurant quality meals at home is the best way to spend this Valentine's Day. If the best way to your Valentines heart is through food you can't go wrong.
Wild Scallops Recipe
So, what are you going to put on the menu for this special evening. We're pretty traditional here and think the Valentine's Day recipe with love is a starter of wild scallops.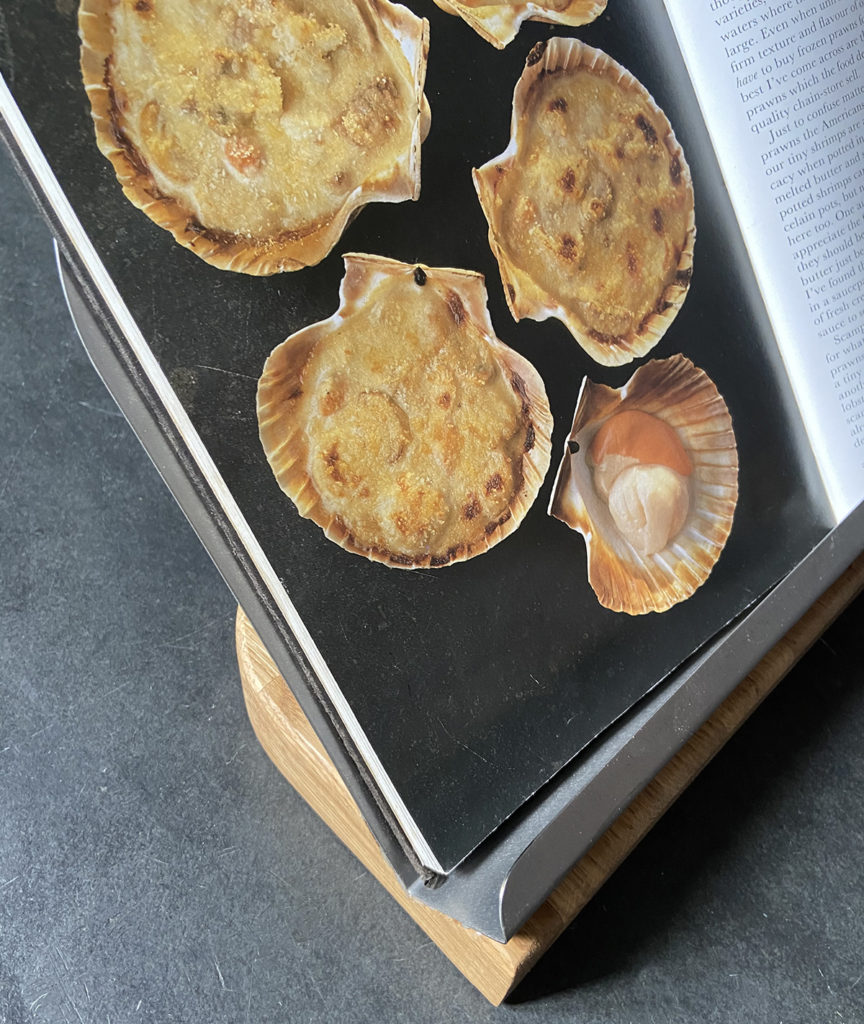 If you want something simple, why not fry your scallops for in a knob of butter for 2 to 3 minutes. You'll know they are ready to flip when you give them a little nudge and they move ready to turn over for 1 to 2 minutes on the other side. Serve with a couple of stems of steamed asparagus, mwah!
If you're feeling just slightly more creative and want to serve something pretty for your partner they can be cooked in white wine and cream and served in their shells.
Steak & Wine
You can't get anything more traditional for a Valentine's meal than a perfectly cooked steak. Whether your cut of choice is a sirloin, rump or a juicy T-bone as long as you cook it perfectly to your lover's taste, it will go down a treat. Just don't forget the peppercorn sauce or the bottle of wine!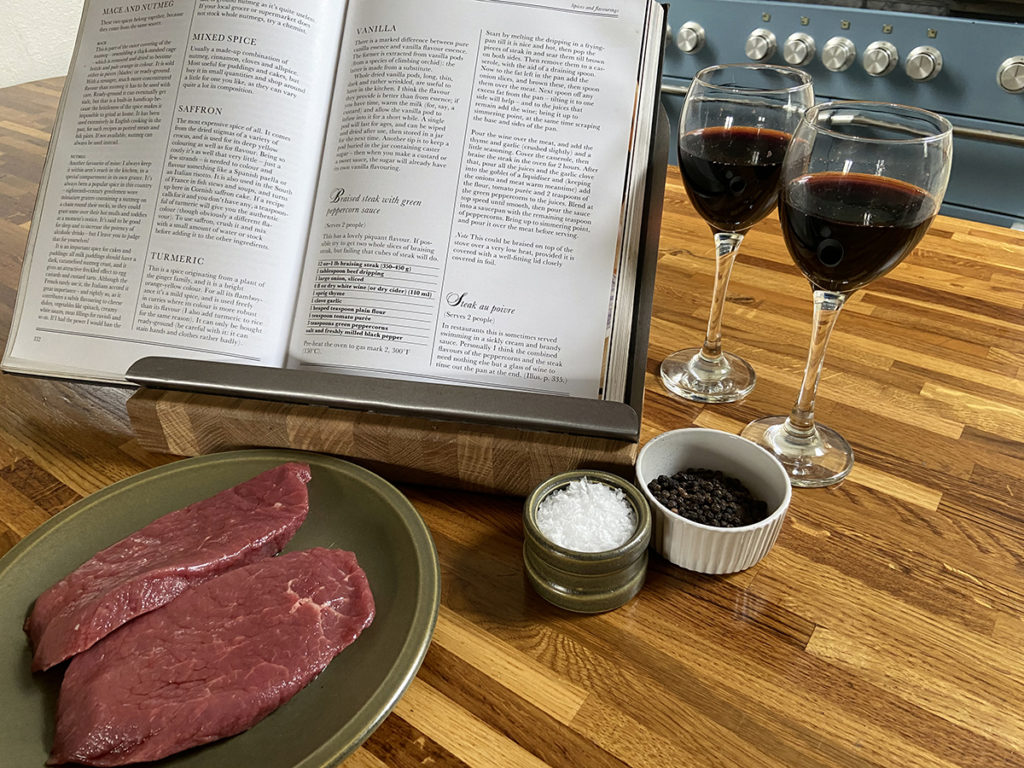 However, if you're looking for a little inspiration for gift ideas for him or her, we couldn't think of anything better as a present for the chef / cook in your life than one of our U.K made Oak & Steel Cookbook Stands. Whether your boyfriend, girlfriend, husband or wife is a budding chef or not, these recipe book holders are beautiful and functional. A unique gift your partner will love every day.
Whatever you decide to do to celebrate your Valentine, we hope you have a lovely day.
Want to know more of what we're up to? Follow us on Facebook or Instagram.