When cooking, often you'll use your iPad or Smart Phone to find a recipe and need a stand for it.
Mealtime Inspiration
While looking for a little mealtime inspiration the easiest thing to do is simply grab your iPad or smart phone for recipe ideas. We're no different, and when we're cooking at home sometimes we love an in depth recipe. Other times we just want to cook something more simple and make the ingredients in our fridge a little more interesting.
This week, we were looking for something to do with our fresh cabbage we bought from out lovely honesty box down the road. Living in Cornwall we're incredibly lucky to be able to indulge in home gardeners surplus veggies. This cabbage came from outside a bungalow on our regular walk.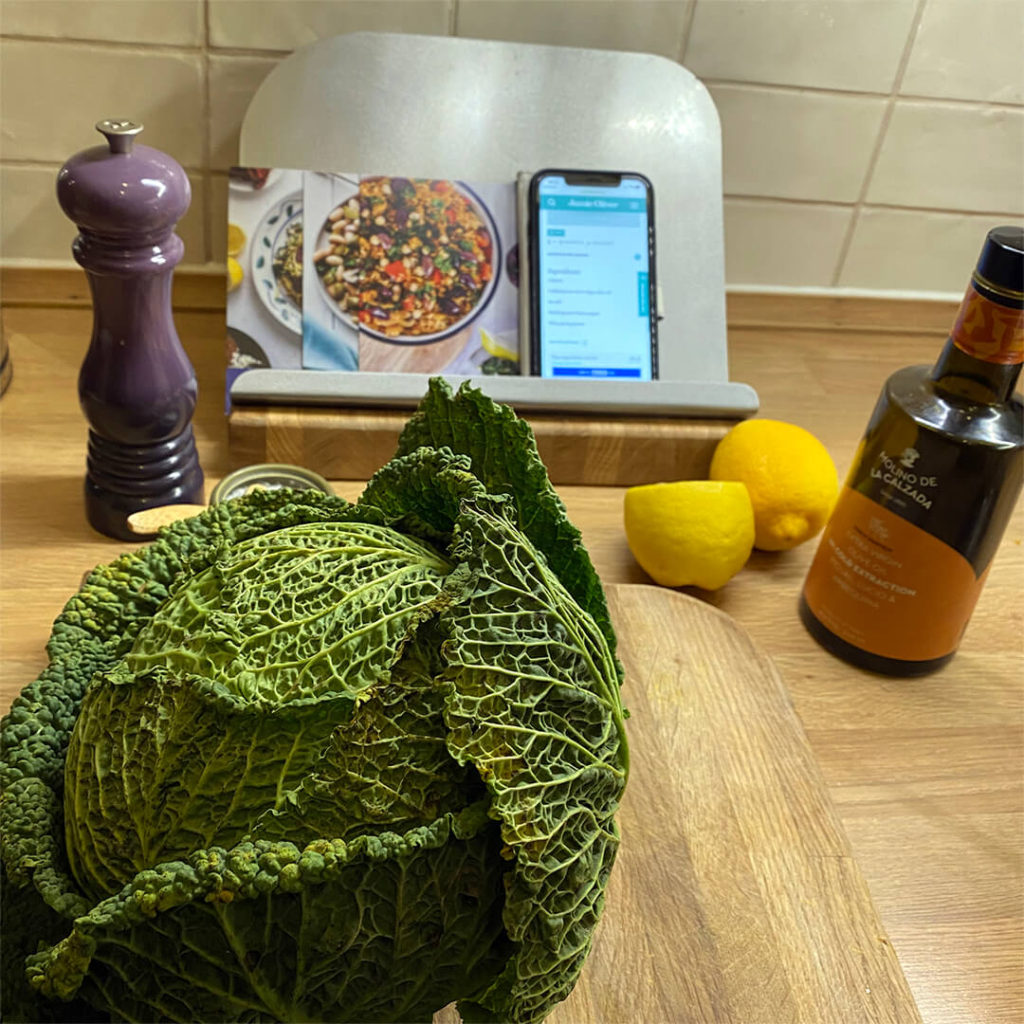 As you can see our Oak & Steel Cookbook stand works perfectly to keep your phone or iPad clean and out the way of ingredients. As well as resting at the perfect angle for you to view and read the recipe while cooking.
If you didn't know you needed it before. You now know an Oak & Steel Cookbook Stand will be a must-have in your kitchen.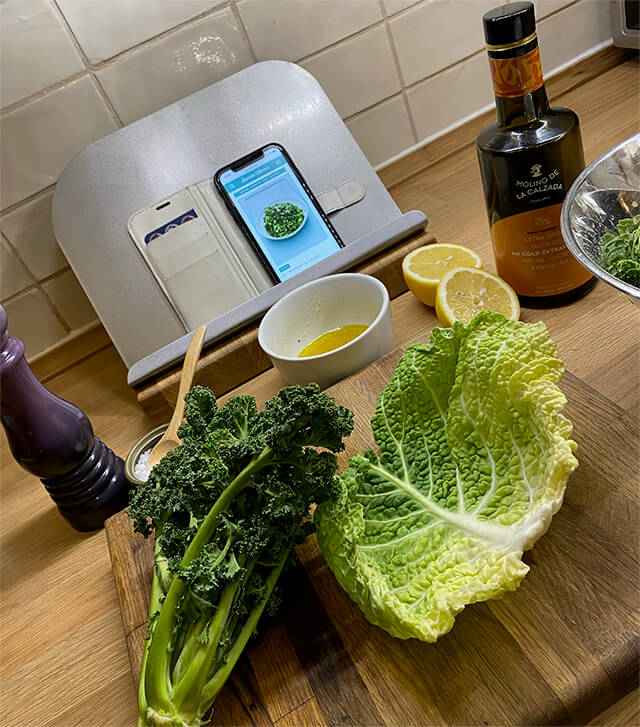 Green Cabbage & Curly Kale
Decision made, we used a simple fresh spring greens recipe with lemon and olive oil. Not forgetting our locally sourced green cabbage and curly kale, all within walking distance from our home. I think the key to this recipe is the lovely balance between the sharp acidic lemon juice, and the rich 'fatty' oil. Can you tell I got 'Salt, Fat, Acid, Heat' by Samin Nosrat for Christmas? And yes, I use this lovely cookbook stand for her recipe book too!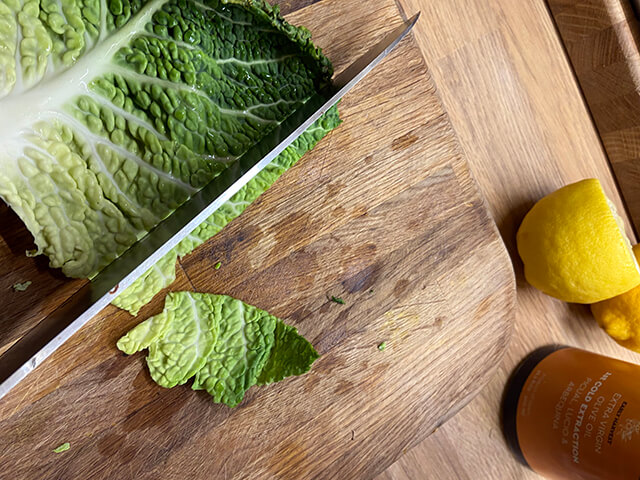 Yes, you spotted it, not only are we using our Oak & Steel Cookbook Stand, but we've got our lovely Medium Oak Chopping Board to chop our cabbage.
Don't forget, for more cooking inspiration and home ideas, follow us on Instagram, and Facebook!