Wood and Metal iPad Stand for your Kitchen.
Are you the kind of person who prefers to watch a recipe rather than read one? If so, you need our Oak & Steel iPad Stand in your kitchen.
Designed to hold all types of tablets, including iPad Air, iPad Pro, and smartphones. The handcrafted raw steel works seamlessly with Apple's inbuilt magnets in your iPad. Designed to avoid your iPad falling over at the most crucial point of the recipe. The magnetism of your iPad holds your tablet in place, even when swiping or pausing with sticky fingers.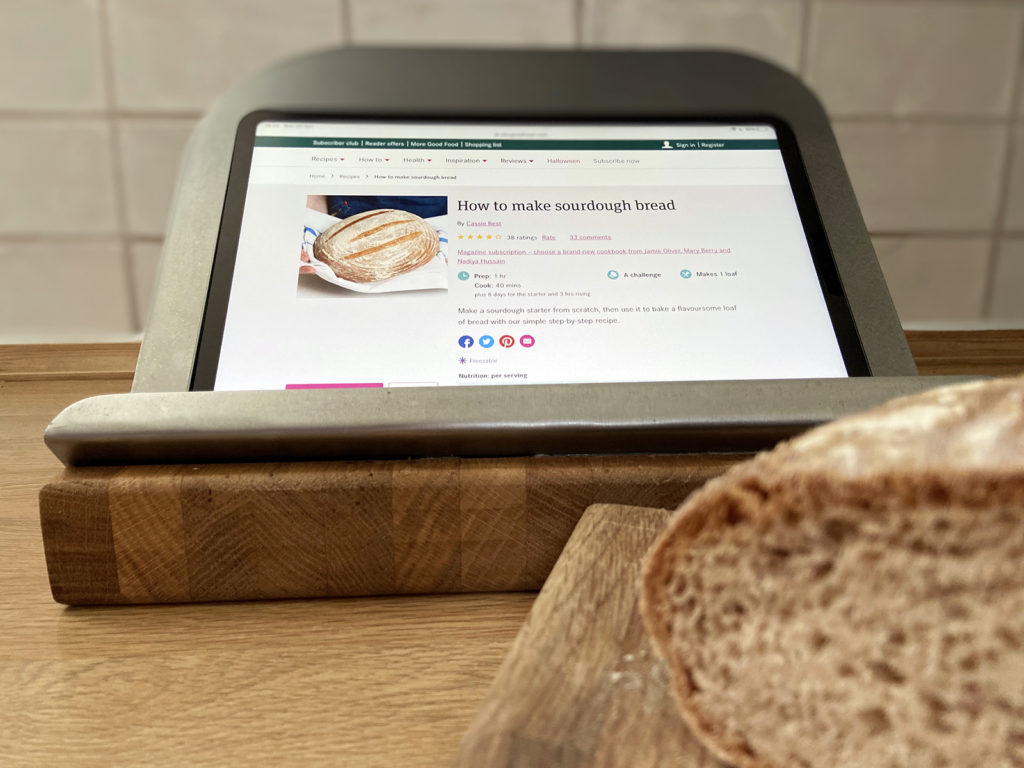 We know not everyone likes to get their nose in a traditional recipe book. Or you might simply have streamlined your kitchen. Holding your tech gadgets safely in your kitchen is exactly what our Wood and Metal iPad Stand can do.
However, don't worry, it is completely versatile to hold any recipe book in the kitchen too. The generous size means it can hold a thick biblical cookbook, right down to a small recipe leaflet.
Dimensions: 30cm (W) x 18.5cm (H) x 18.5cm (D)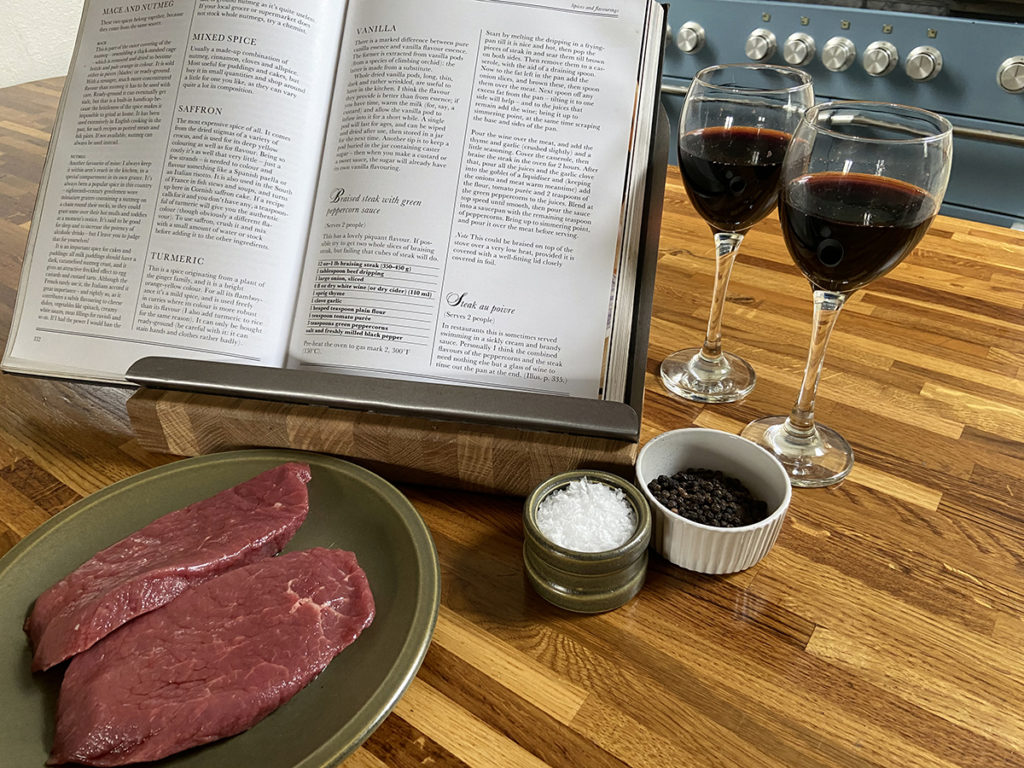 Already thinking about Christmas presents? Don't miss out on ordering our handcrafted Oak and Steel Recipe Stand for Cookbooks, as a gift for a foodie this Christmas. It's also a great gift for stylish techies. We deliver via courier so you can rest assured the delivery will be prompt and tracked.
This wooden and metal iPad stand is the perfect compliment to our matching Oak Butchers Block Chopping Boards. Make cooking a dream in your kitchen.
These timeless materials make this recipe book stand fit into any kitchen, whether it is modern or traditional. The FSC approved butchers block style oak compliments the raw steel which is coated in natural beeswax to protect it in a busy kitchen.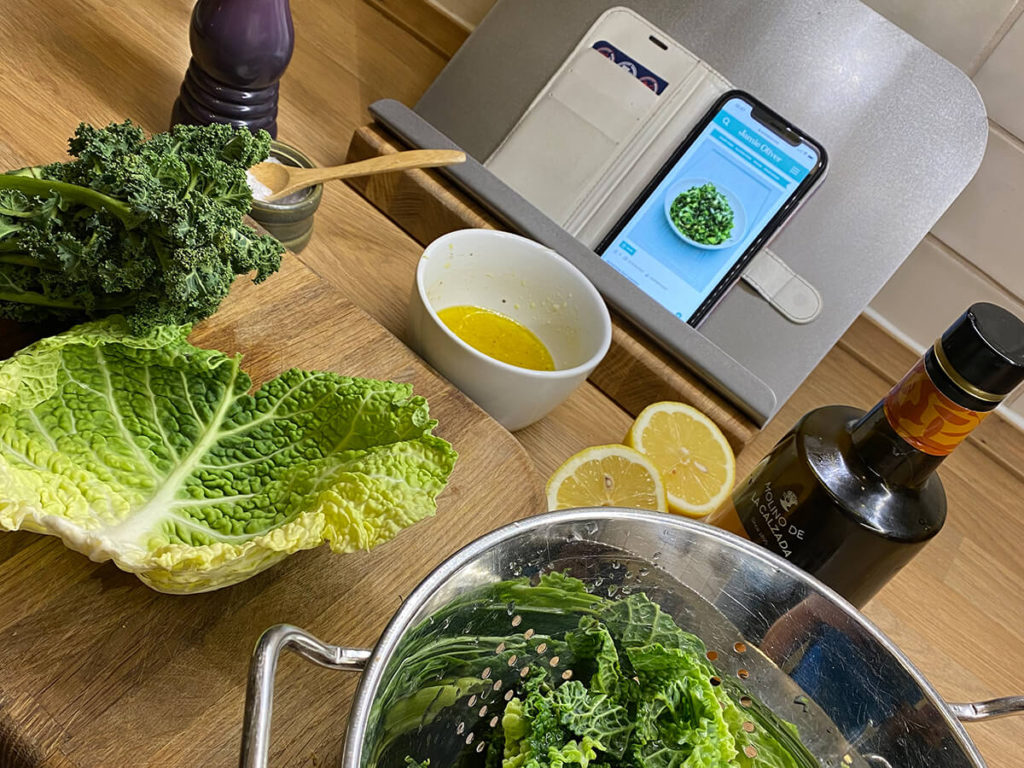 Follow us on Instagram: goslingandgosling