Our oak bread board features an inspired turmeric loaf today. In our house, most of the bread we make is gluten free. Although we've honed the recipe rather well, and as long as the yeast isn't passed its best we can often bake a reasonable loaf. Bread today, toast tomorrow is the motto in our house though!
What's in it?
This uses the classic Dove's Farm Gluten Free Bread Machine loaf recipe found on the back of the pack. I always find the gluten free bread a little difficult to keep moist, so decided to add some seeds today for some extra fat. So, while making the mix I added sunflower seeds, chia seeds, ground flax seeds and some sesame seeds. I then thought, why not pop in a couple of generous table spoons of turmeric. Curcumin is the main active ingredient in turmeric. It has powerful anti-inflammatory effects and is a very strong antioxidant. It's something we consume regularly in our diet.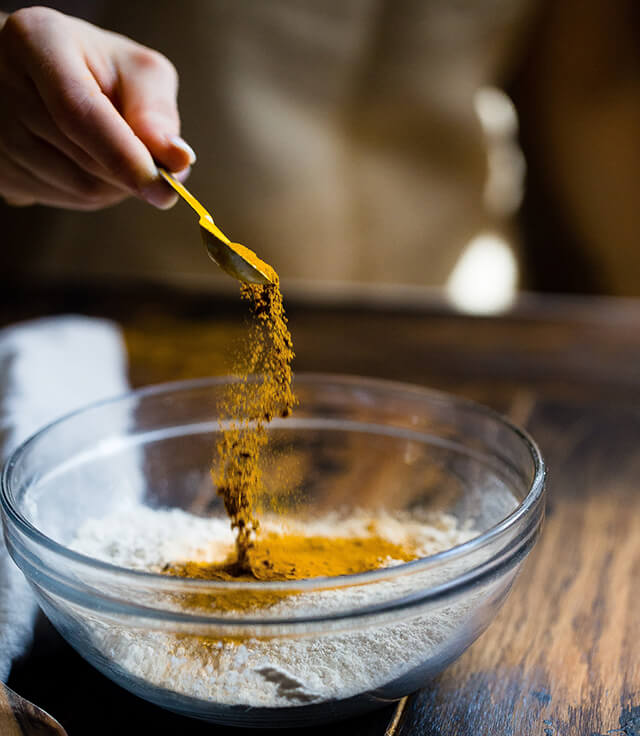 When the dough was in the bread pan, I sloshed an extra few tablespoons of the most glorious Spanish olive oil. This oil has a strong flavour of Pical, Lucio and Arbequina olives, and is perfect for drizzling on your freshly baked and cooled loaf when sliced.
I can honestly say this is the best loaf of bread I have made to date. Although the turmeric is a lovely touch I believe the soft fluffy texture is thanks to the wonderful extra olive oil.
We loaf having a fresh loaf to slice on one of our chopping boards every week. This bread was perfectly situated on our Medium Oak Chopping Board. If it's a big crusty loaf though, I like to use our Large Oak Chopping Board to catch all the crumbs!
Follow Us:
Want to see more foodie inspiration, follow us on Instagram and Facebook!