Slow Roast Beef Brisket
This was my first time cooking a beef brisket. I'm normally a rare top-side or silverside fan when it comes to my weekend beef joint roast. However, this looked so good and with a busy weekend around the house it seemed the perfect choice. It's so unbelievably simple I can't understand how I've nearly reached 40 without cooking it before.
We were lucky enough to have a generous cut of organic brisket and lovely fresh vegetables perfect for the 'juices'.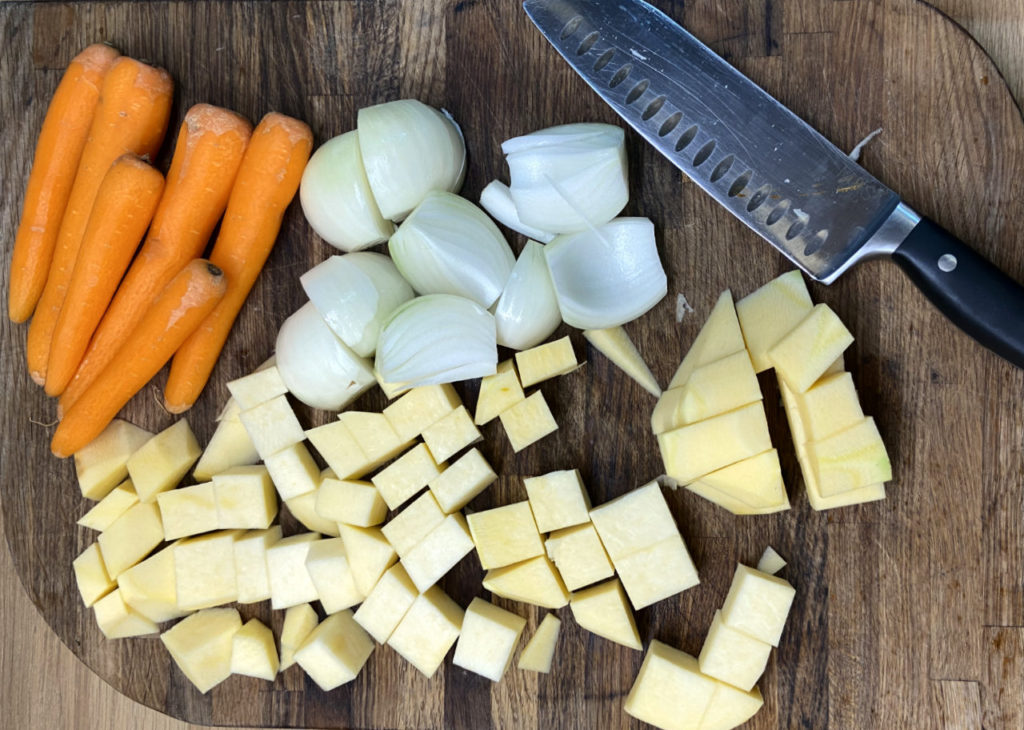 Ingredients:
1.2kgBeef Brisket
2 x White Onions (quartered)
6 Small Carrots (peeled)
1/2 Large Swede (peeled and cut into chunks)
Oil
275ml of Beef Stock
1 Bay Leaf
Thyme
Method:
Heat the oil in a heavy based casserole pot that can be put in the oven (and has a lid). When's it's hot, carefully put the joint in then sear and brown it on all sides then transfer it onto a plate.
Pop the vegetables (onions, carrots and swede) into the same pan until they are lightly browned then transfer them to the same plate as the beef.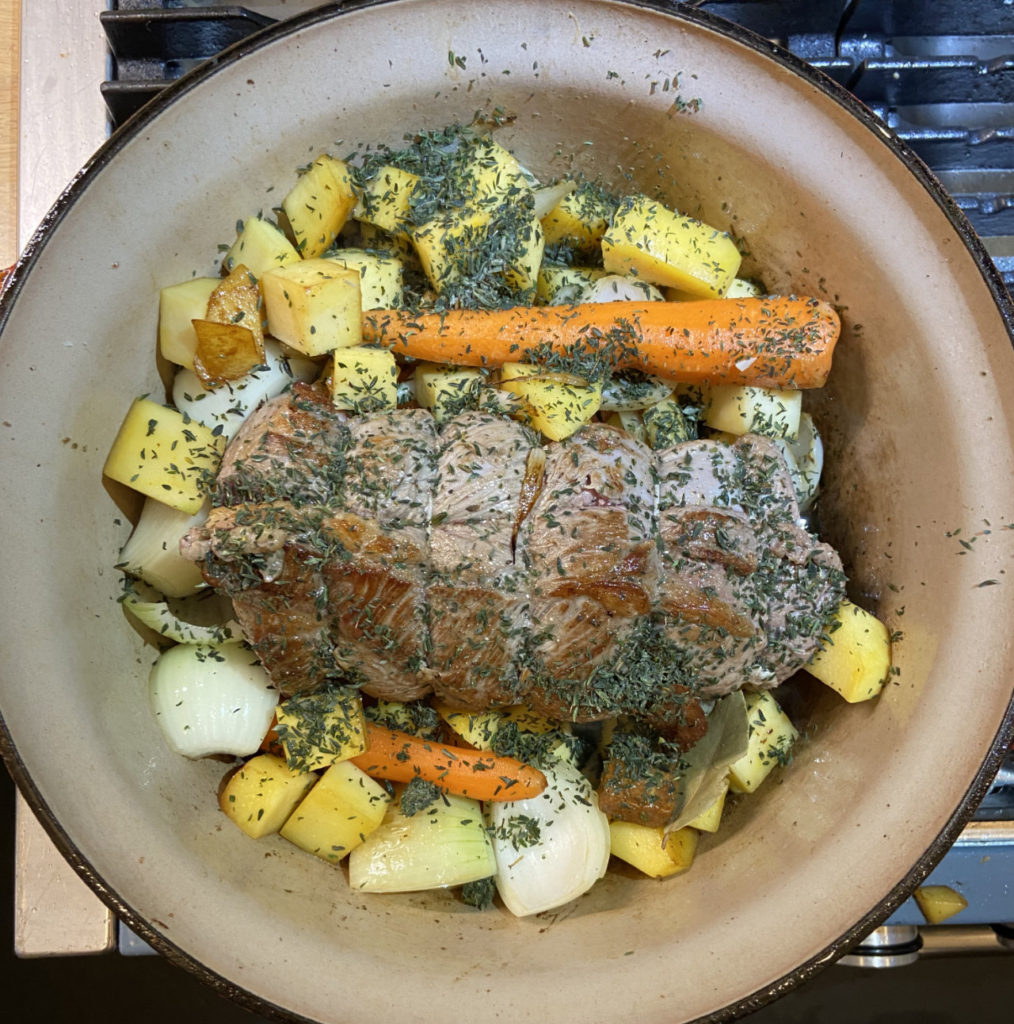 Empty any excess fat from the pot, then (while still on the hob) place the beef back in and arrange the vegetables around it. Add the hot stock, bay leaf and thyme and season with salt and pepper. Cover with foil and a tightly fitting lid and as soon as you hear simmering place it in the centre of the oven for 3 hours.
When ready place the meat and vegetables on a warmed serving dish, then bring the liquid to the boil to reduce it slightly.
Serve with the sauce as a tasty accompaniment / gravy.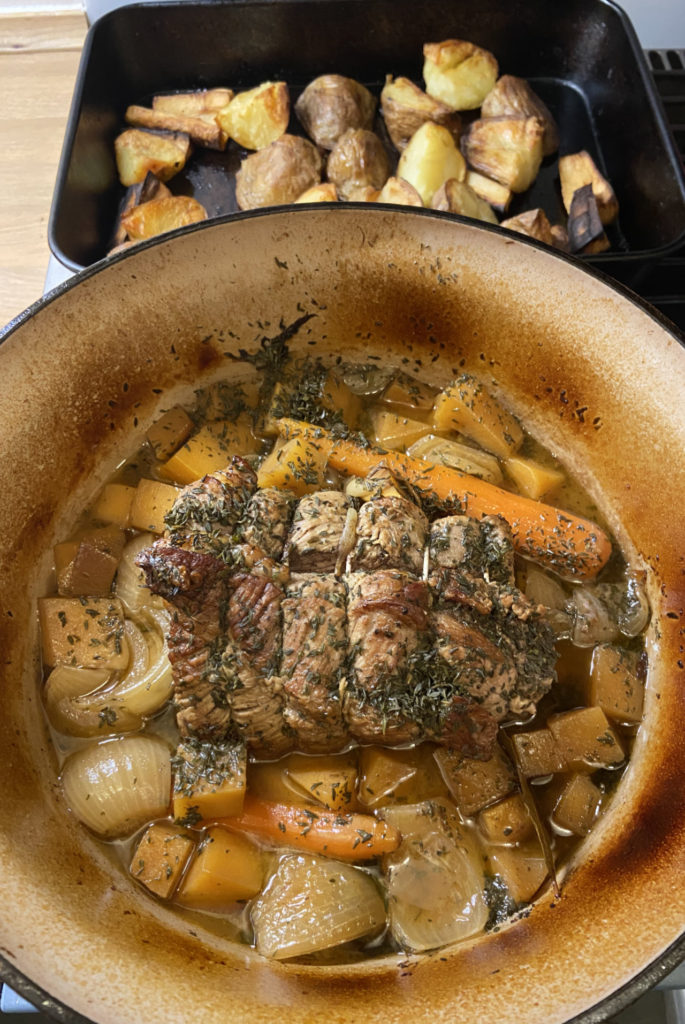 Our Oak Cookbook Stand is the perfect Recipe Book holder for all kitchen challenges. In this recipe we used our Large Oak Butchers Block Chopping Board to prepare all the autumnal root vegetables and carve the beautiful soft beef brisket.
Making use of the leftovers. The next day, this was made into the most tasty and super simple Jalfrezi. Watch this space, I'm sure we'll share that kitchen corker soon!