This year, more than any other, is going to require some serious planning to indulge in festive cheer and arrange the perfect gifts for your loved ones, wherever they are.
We have full stock, ready for Christmas presents, of our unique oak wooden chopping boards. Perfect for any kitchen connoisseur. We use UPS, a certified, safe and reliable courier with full tracking to make sure your order arrives safely with you in plenty of time for Christmas. We can even send it directly to your loved one, because it's beautifully wrapped in our conveniently festive red recycled paper.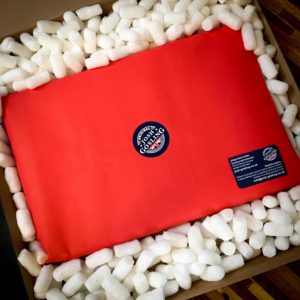 It's hard to go to a Christmas Market in 2020, so we're bringing the Christmas Market to you. Our hand-made, butchers block chopping boards are available in 3 sizes and are oiled ready to use. Our Large Oak Chopping Board with convenient finger lift is big enough even for a turkey, although be warned, it's not a carving board, so the juiciness just might escape. However, if a cheese board is more your thing, our Small Oak Chopping Board is the perfect gift.
If you would like to know more about our wooden chopping board, or Oak Recipe Book Stand, please feel free to email us. We also have some other helpful tips, such as our blog; How to Clean wooden chopping board.
Wishing you the best of Christmas shopping this season!